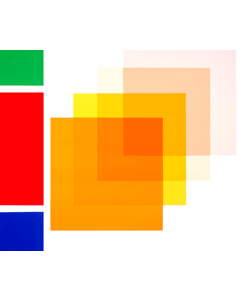 CG-5 (810509)
CG-10 (810506)
CG-16 (810515)
Color Gel Packs are available in 5", 10" and 16" square sizes, for use with Norman filter frames in filter frame holders, barn doors and square grids. Each pack contains seven high temperature filters that can be used for adding background color, warming skin tones or other special lighting effects. They can also be combined to create additional colors and effects.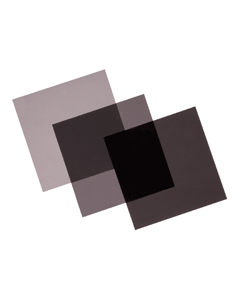 ND5 (810551)
ND10 (810557)
ND16 (810569)
Neutral Density Packs supplied in sets of three are used to reduce light output without adjusting power supply settings or to achieve a specific lighting ratio from a single channel. The 5", 10" and 16" sets include high temperature filters that will reduce the light 1 f/stop, 2 f/stops and 3 f/stops. The filters can also be stacked to extend the range to 4, 5 or 6 f/stops.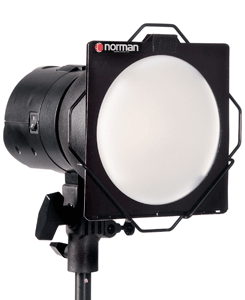 DF45 (810755)
DF410 (810758)

Diffusion Packs available in 5" and 10" sizes, include four diffusion sheets designed to withstand high temperature conditions. Each pack includes one lightly frosted and one medium frosted filter for normal diffusion and striated diffusers that allow the angle of coverage to be increased or decreased. These diffusers can be used in various combinations to create softer, more even lighting and reduce harsh shadows.